Ima Special Rose (2004)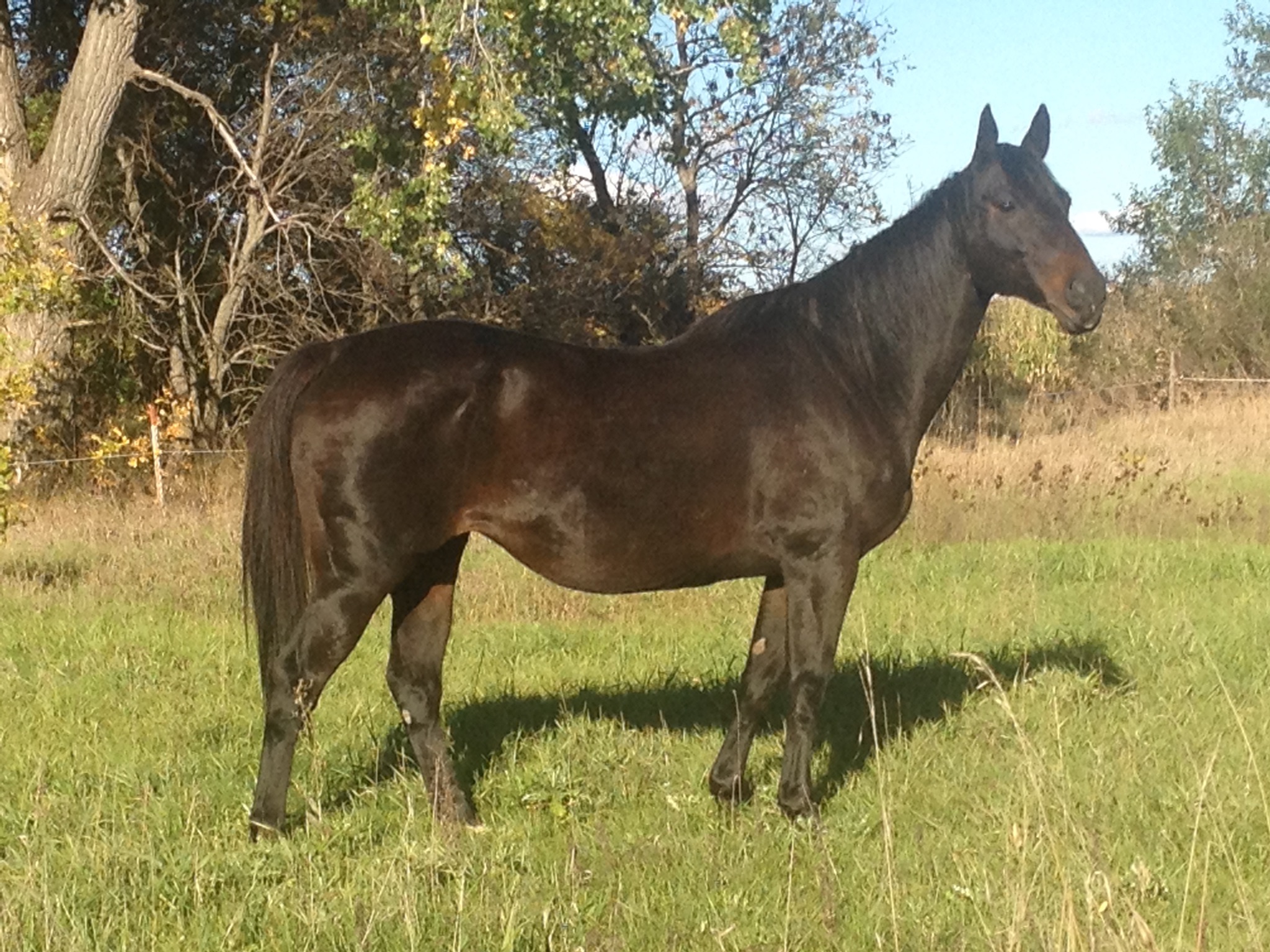 Rose is a own daughter of Strawfly Special. She her self has just been a broodmare. She her daughter, Ima Gator Fan, has won over $127,000 in racing with a SI - 101. She has others that are starting to prove themselves in the barrel pen. ** Confimed in foal to Eary Rapper for 2019, Easy Rapper is the last son of Easy Jet.**




Bridle Bit Pistol (2002)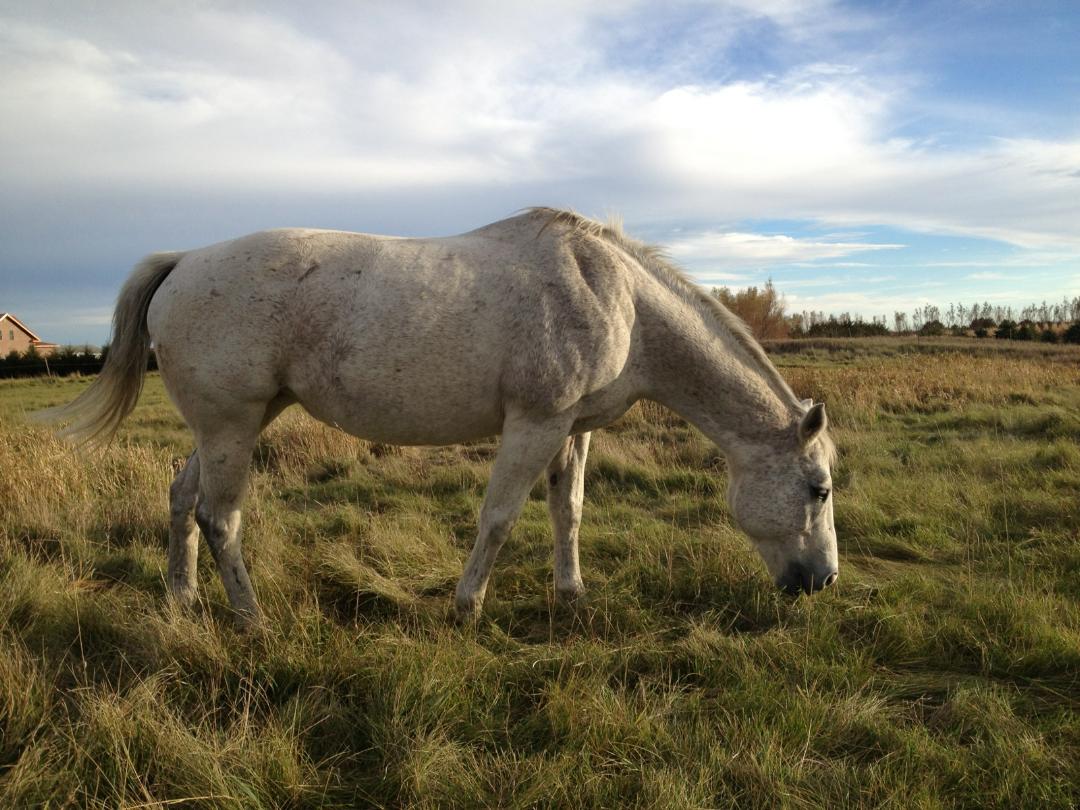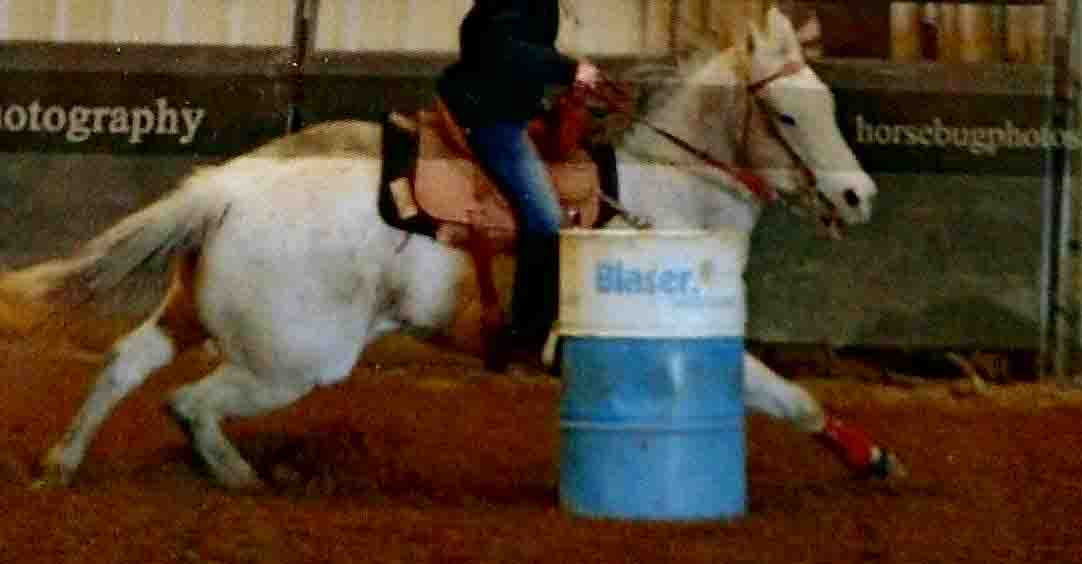 http://www.allbreedpedigree.com/bridle+bit+pistol
We are extremely excited to announce Bridle Bit Pistol to our band of mares. Sired by the great Judge Cash recognized as a great all-around sire. Bridle Bit Pistol has won over $10,000 in barrel competition and used in the calf roping arena.
Look at her dam side of this mare, the paternal side is "Doc's Rocky Top" 26 Halter and 57 Performance points. his sire - "Doc's Dee Bar" 170 Halter & 270 Performance points,AQHA Champion,Superior Halter. His sire "Doc Bar" - enough said. The maternal side of sires of her dam - "Hada Winning Style" - Triple Image (AQHA H-99/P 42, 1995 AQHA Champion-Open) by Triple Chick by Three Bars. The dam of Triple Image is "Phifft" daughter of Leo.
We brought the "Big Gray" to the 37 in March of 2015. The dam side of Pistol is combination of cow horse, performance & arena, with the presence of speed. ** This mare is confirmed in foal to our stud The Eye In The Sky for early May**

Sire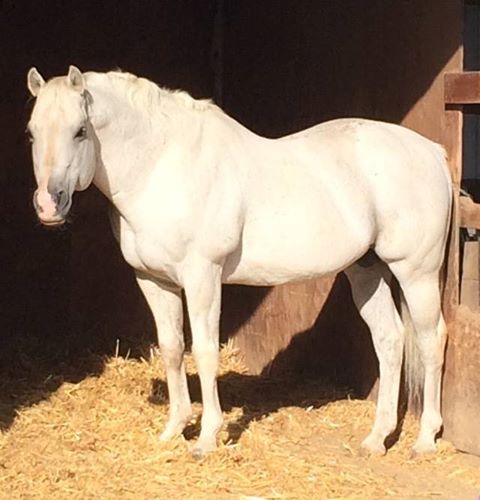 THISSEISCANCRANKIT (2011)
http://www.allbreedpedigree.com/thisseiscancrankit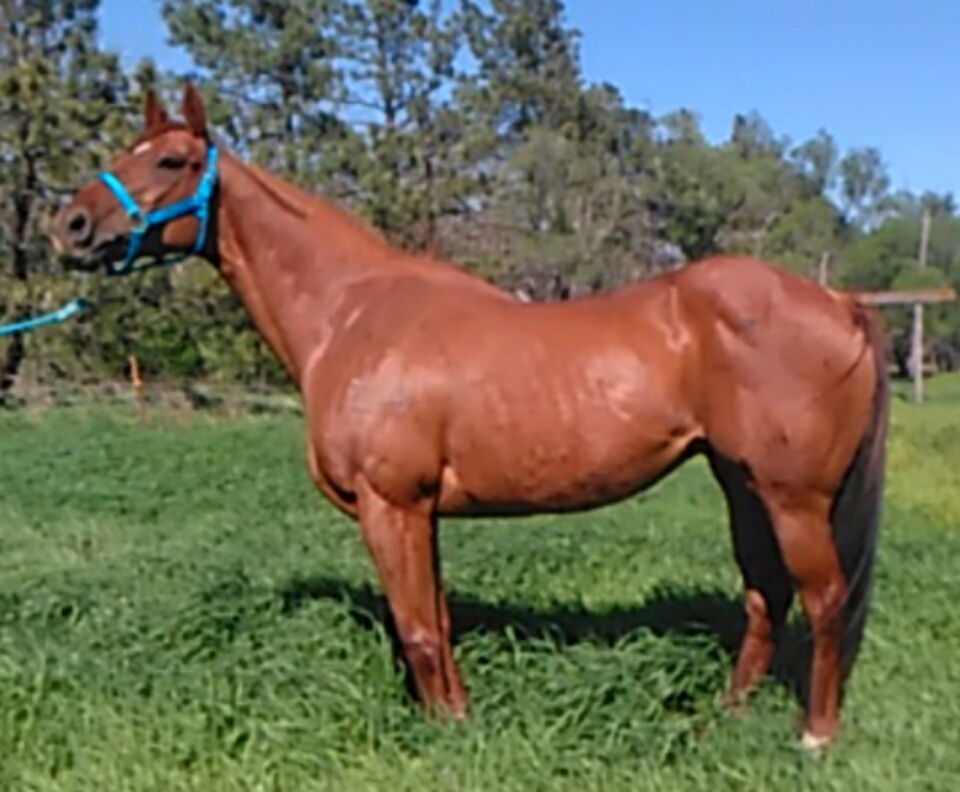 Welcome to a new mare addition at 37 ranch.Own daughter of Tres Seis, "ThisSeisCanCranckIt", she is 6 years old. Thank you to the Johnsons for giving us the opportunity to add this mare to our fine group of mares. She came with a breeding to a great stallion, we will post more on that in the future, so stay tuned and check back to the site.** Is confirmed in foal to Mulberry Fame for early May**
Caribella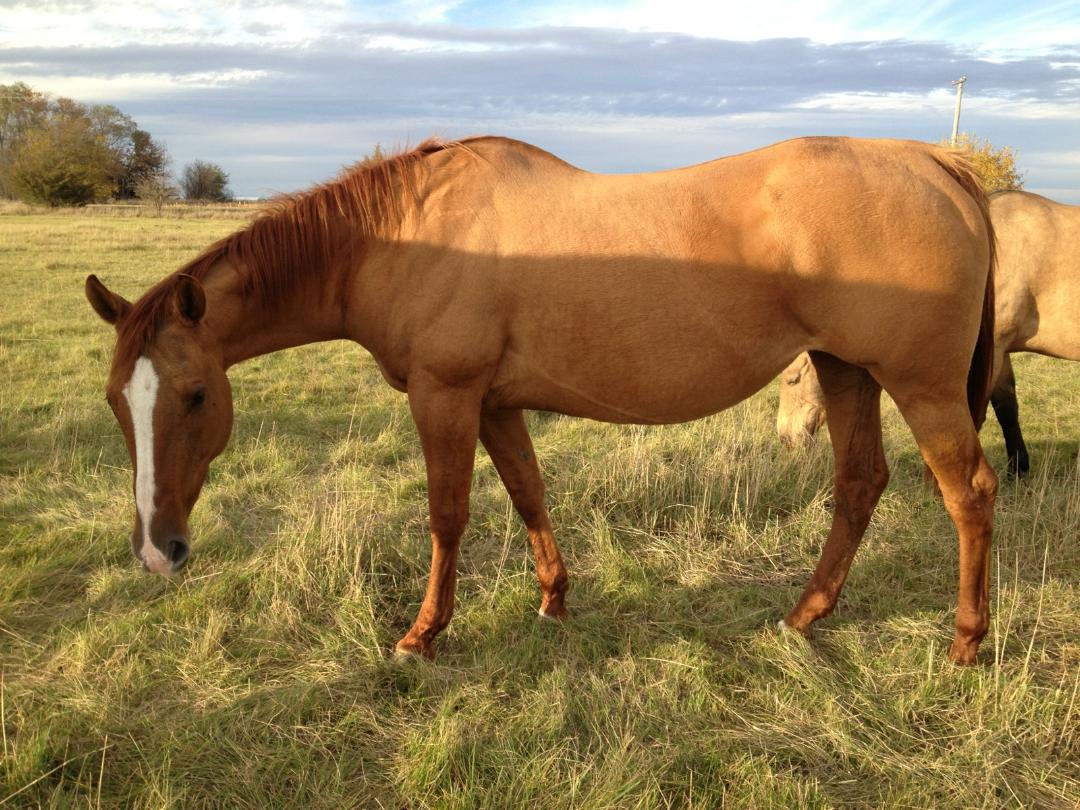 http://www.allbreedpedigree.com/caribella
In the mid 90's when I got back into Quarter Horses, my first mare was an own daughter of "Magnolia Bar". A lot research was done before arriving at that decision. Magnolia Bar in my estimation was a very under rated direct son of Three Bars. An AQHA Champion with SI-100 speed,he did not get acclaim of his Three Bars siblings. But his sire record stands on its own. He sired a supreme champion (Magnolia Pay), Pay sired Magnolia Gay, the all time halter point earning mare of the breed, over 900 points. He sired world champion rope horse,many great winning barrel horses.
Unfortunately, "Maggie" (see in past mares) only gave me one filly, which I mistakenly sold. I never stopped being impressed by Magnolia Bar and the bloodline. 2015 brought the opportunity to bring a granddaughter this great blood line. "Caribella" daughter of the great "Ma Magnolia", earner of over $40,000 in barrel racing. "Bella" suffered an injury at a young age and did not have a chance to compete. She has produced colts by top sires, including a stud by Dash Ta Fame. He is a 2012 colt just entering barrel competition.
Sired by "Jets PayDay", his get earned over $400,000 barrel racing. He is an own son of Jet Deck, which makes him a half brother to Easy Jet. His dam Croton's Pay Day by Croton Oil by Leo.
This was truly a find in genetics, she arrived at 37 in October 2015. **Is in foal our stud The Eye In The Sky for Early April**
Performing Offspring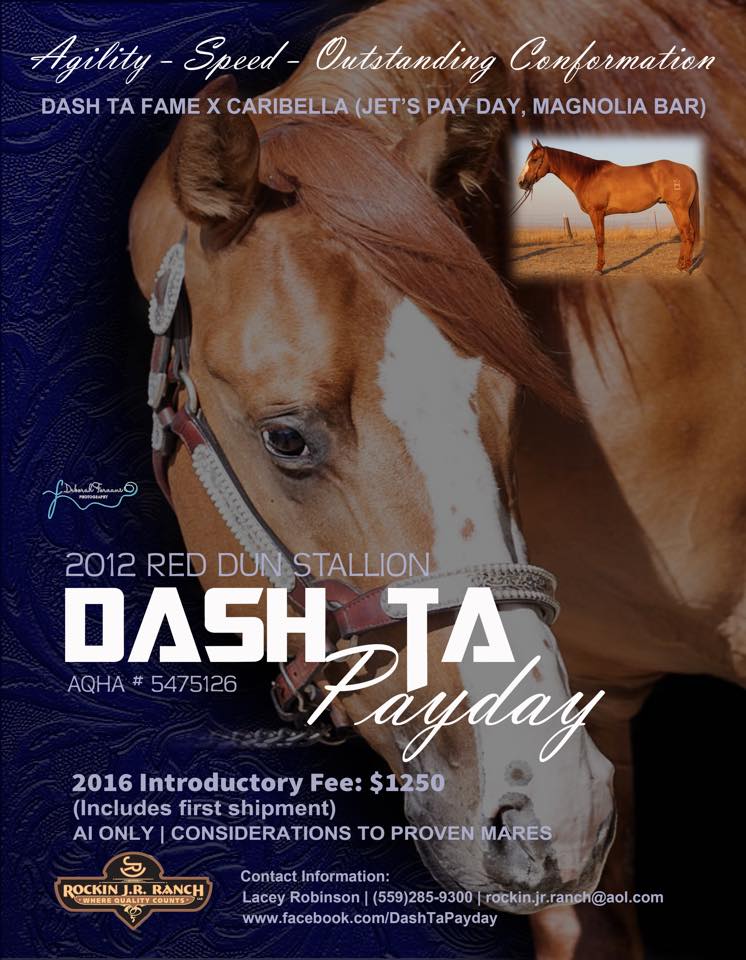 TB Frost Ta Fame
http://www.allbreedpedigree.com/tb+frost+ta+fame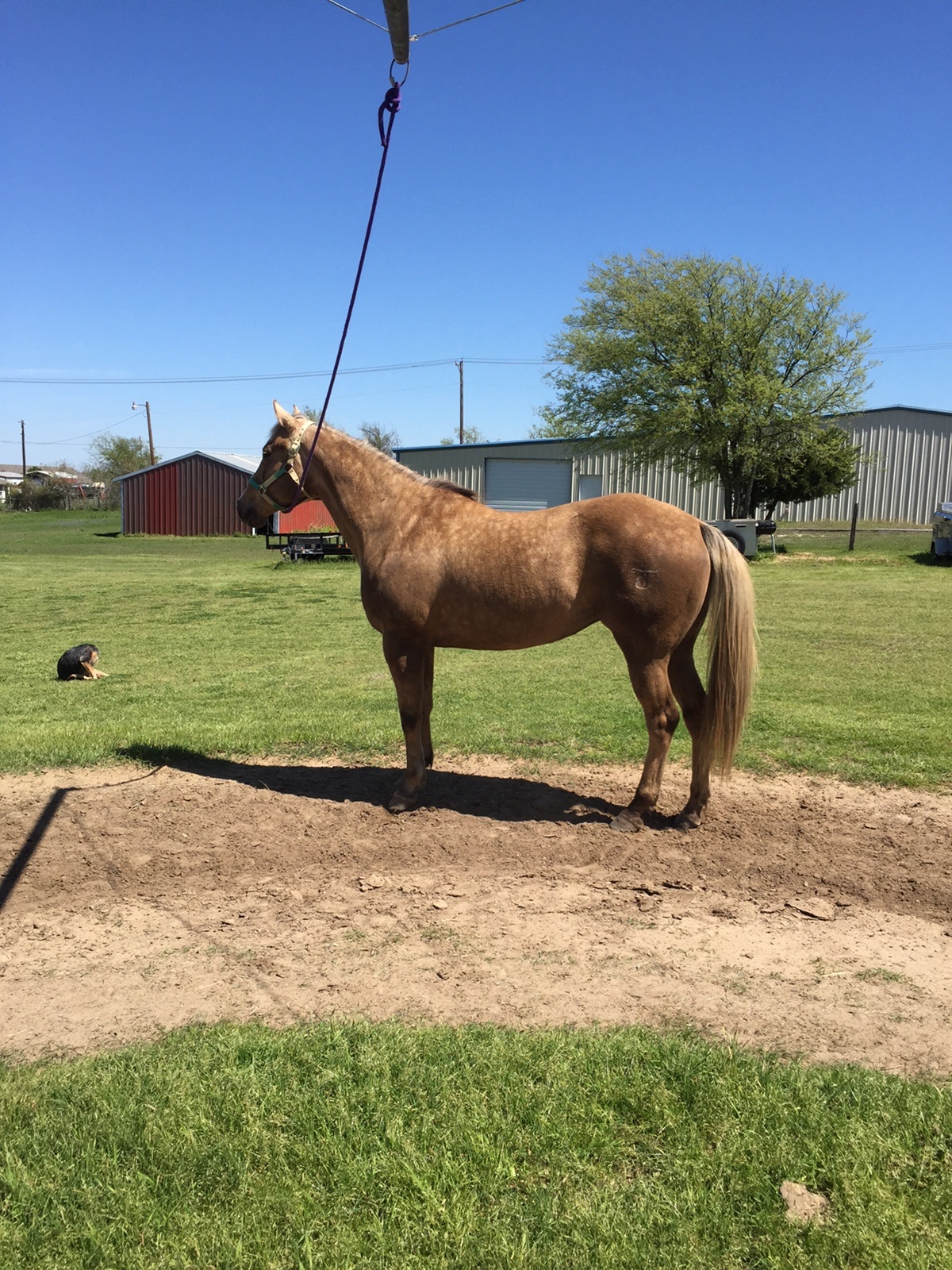 This mare is an own daughter of Firewater Ta Fame. We love this mare's pedigree! Dash Ta Fame, Firewater Flit, & Sunfrost, an elite combination of barrel racing greats. This mare has a kind tempermint and produces beautiful babies. We are expection great things from her off spring.** Open for 2019**
PC Sun Driftess (2004)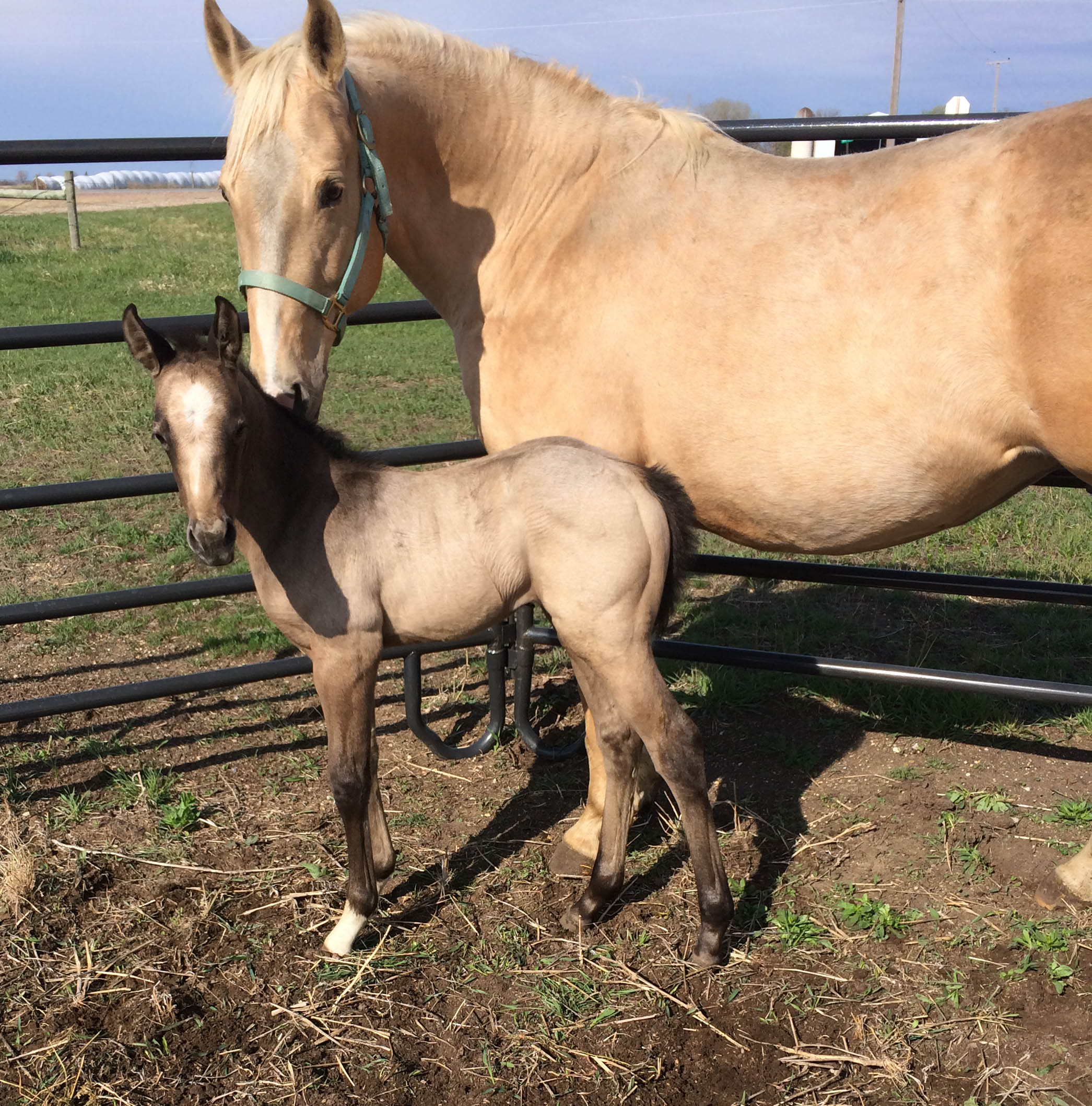 This mare has substance, an outstanding pedigree, and color! PC Sun Driftess, is an own daughter of Lone Drifter, sire of some of pro rodeos most successful performance horses. The dam of this mare is Sun Frost, Doc's Oaks Sugar bred. Her first filly is out of our wonderful stallion, The Eye in the Sky, and is good example of what this mare will continue to produce. Deceased (2015)
Coronas Storm Kitty (2011)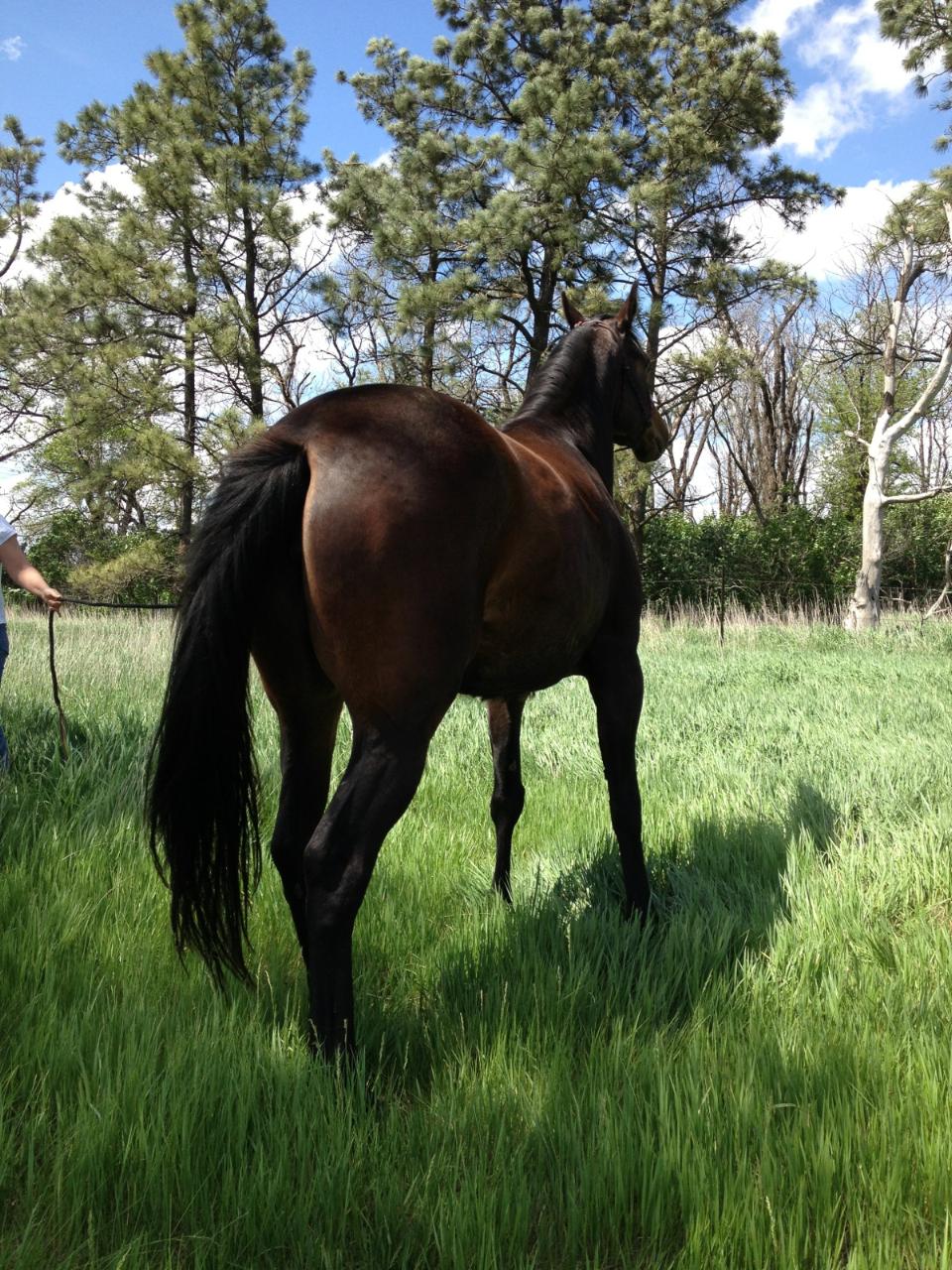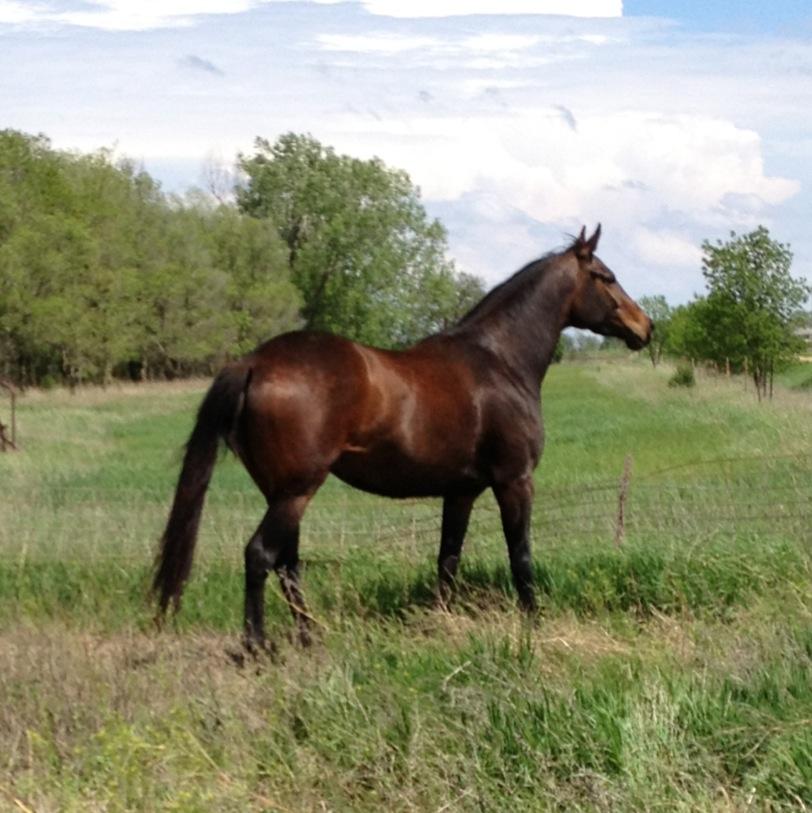 Her sire Call Me Corona SI-96 (won $57,170 on the track) is sired by Corona Cartel SI-97 ( won
$557,142 on the track he w
on:
Los Alamitos Million Futurity-G1,
Kindergarten Futurity-G2,
Tinys Gay Handicap.Corona Cartel has sired earners of over 49 million on the track.
Also Dash for Cash SI-114 (
SW
Los Alamitos Derby
Champions of Champions Invitational (twice),
1976 World Champion Quarter Running Horse,
1977 World Champion Quarter Running Horse,
2x All-Time Leading Sire.
Inducted into the AQHA Hall of Fame)
Her dam Thunder Kitty is a own daughter of Storm Cat (TB), who has won
over $570,000 on the track. His offspring have earned over $128 million on the race track, making him a top Thoroughbred sire. Storm Cat stud fee alone was highest among thoroughbreds at $500,000. New flash, American Pharaoh, 2015 Triple Crown of Racing winner, is a great grandson of Storm Cat. The offspring of Thunder Kitty have won just shy of $250,000 on the race track.
**Open for 2019**
Sire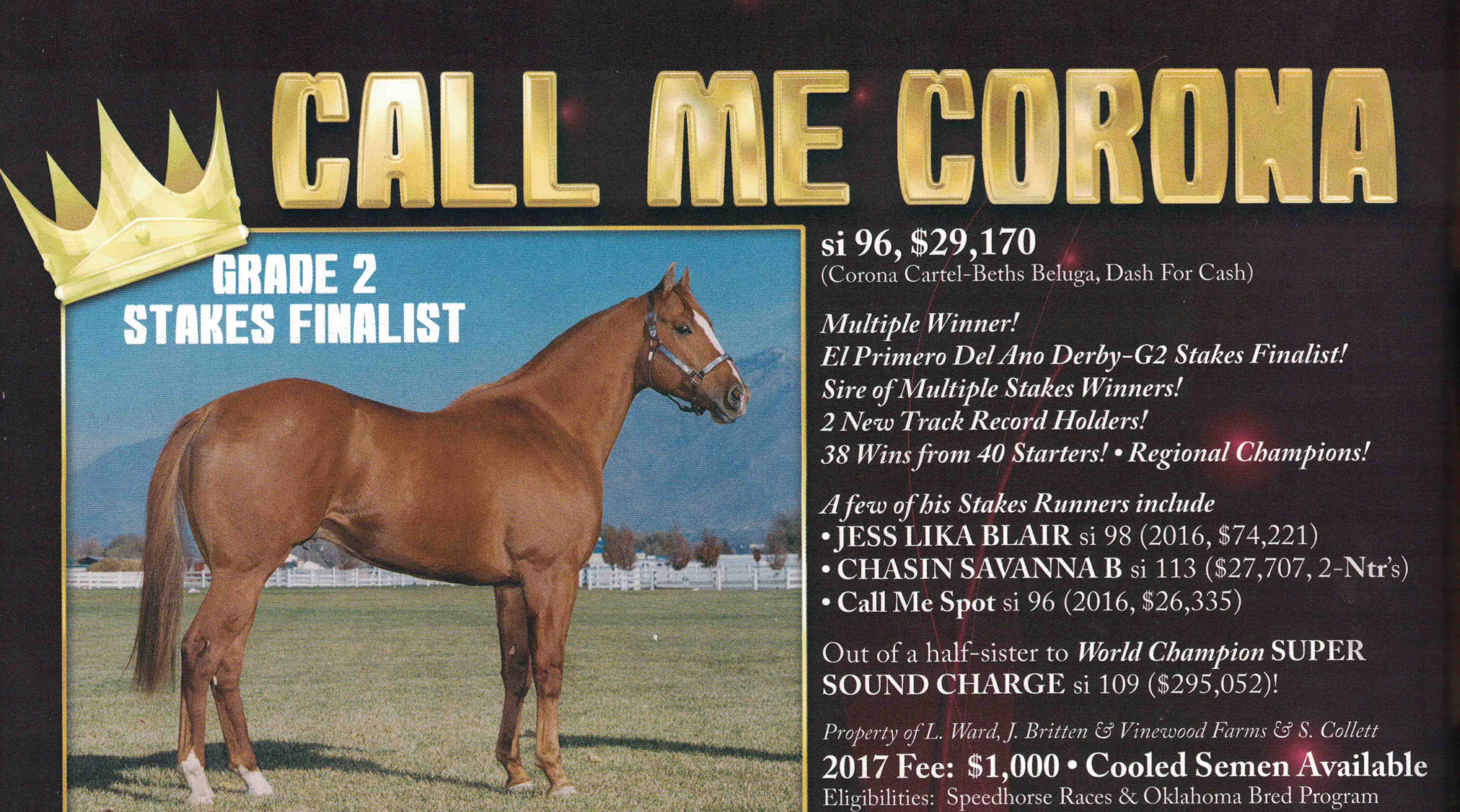 Zan It's Shadow
http://www.allbreedpedigree.com/zan+its+shadow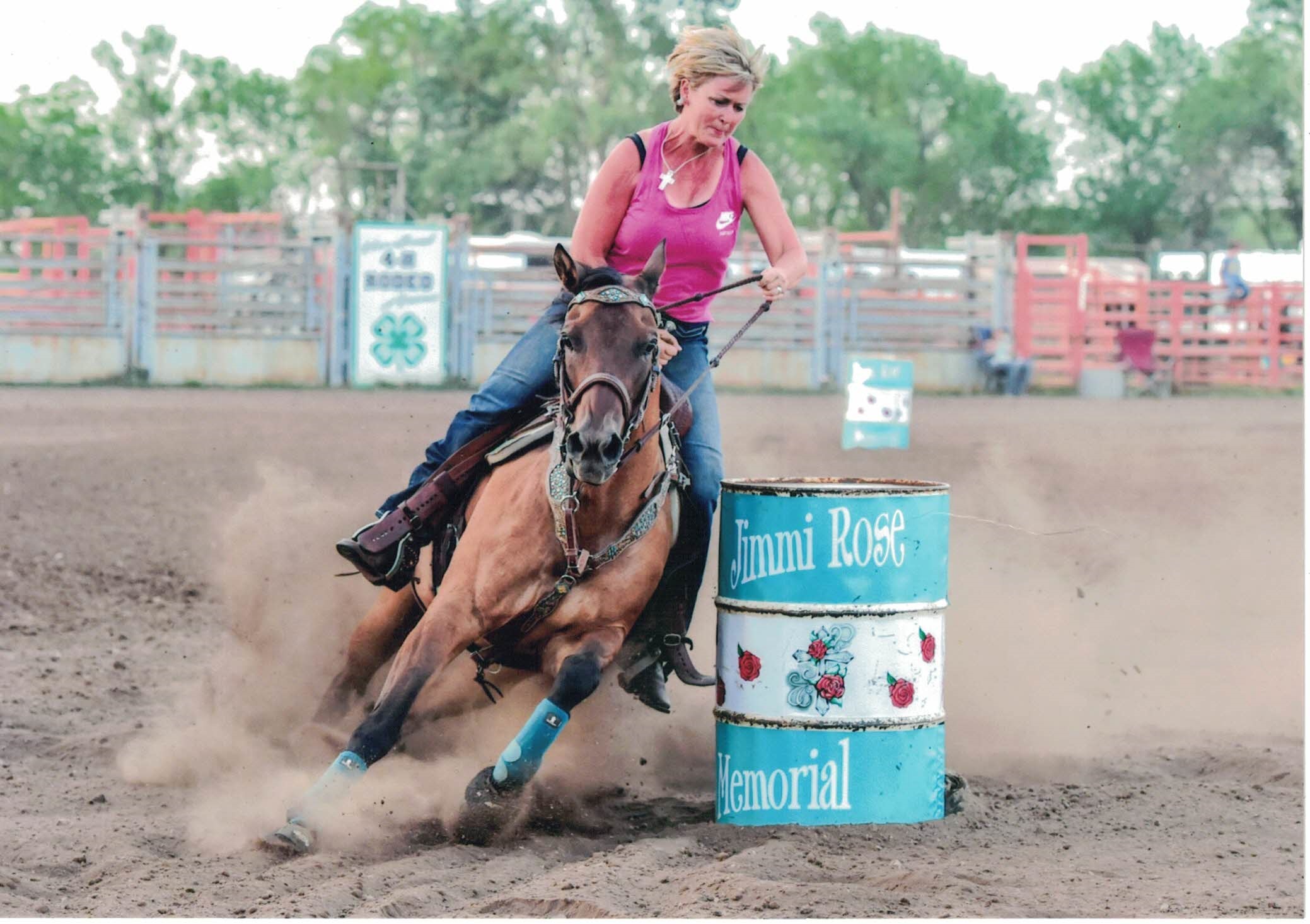 Zan It's Shadow will be added to our brood mare band in 2018. This mare is royally bred, with 3 Hall of Fame horses directly on her papers, Hollywood Dun It, Zan Parr Bar, and Diamond Sparkle. We think so highly of this mare, we plan to pull an embryo this coming breeding season. "Hollie" was an outstanding barrel horse in her day and continues to run barrels to this day. This mare is perfect in confirmation, color, and most importantly, intelligence. We are excited to see what future babies Hollie will deliver to the 37 Ranch.
PC Frostikess (2004)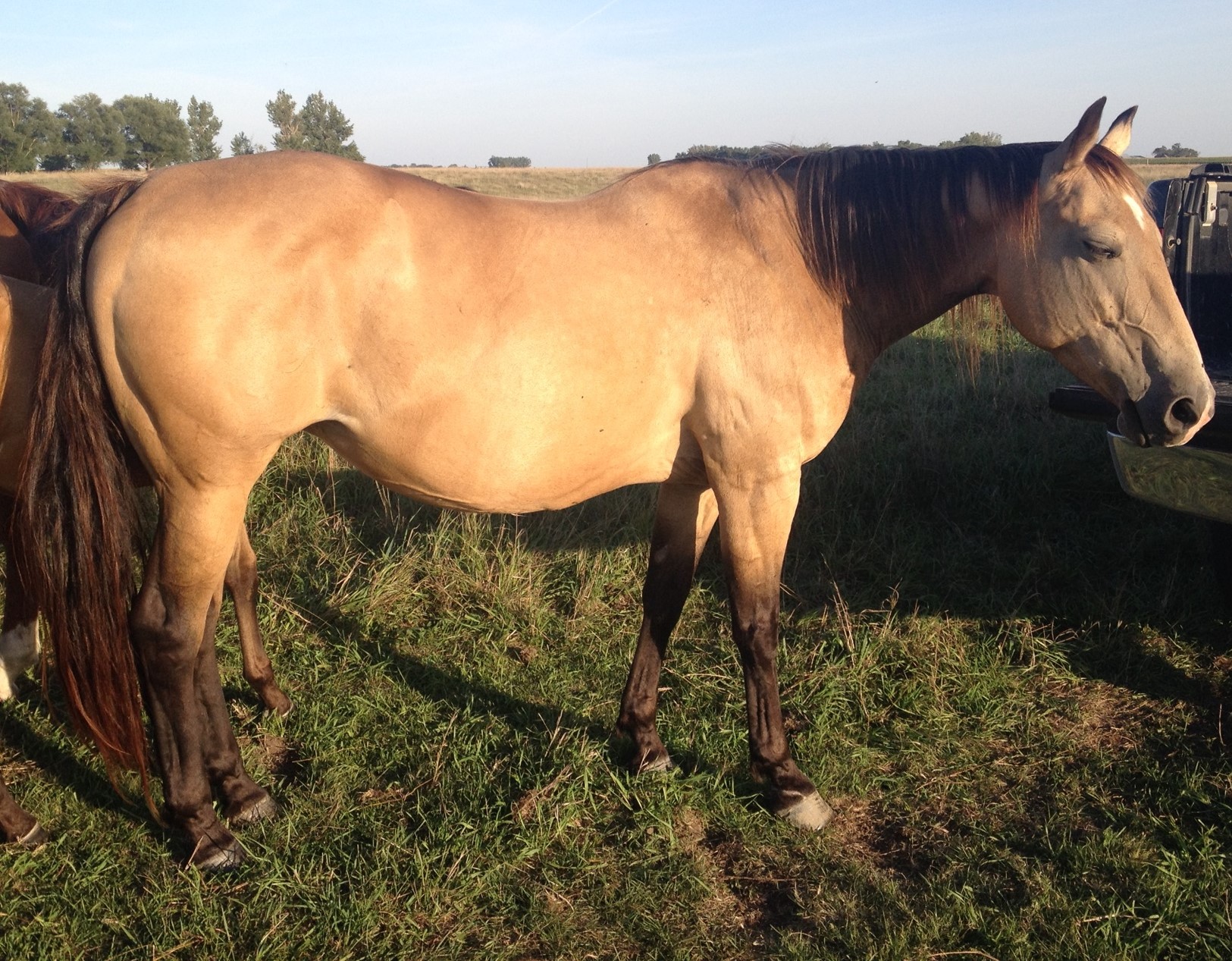 PC Frostikess has all the qualities one looks for in a brood mare. Jazzy, as we call her, has lightening quick speed, beautiful buckskin color, and a pedigree of some of rodeos greats, including Lone Drifter and Sun Frost on the top and bottom side. We are anxious to see what this exciting cross of speed and cow..

**Open for 2019**
LBL Blues and Jazz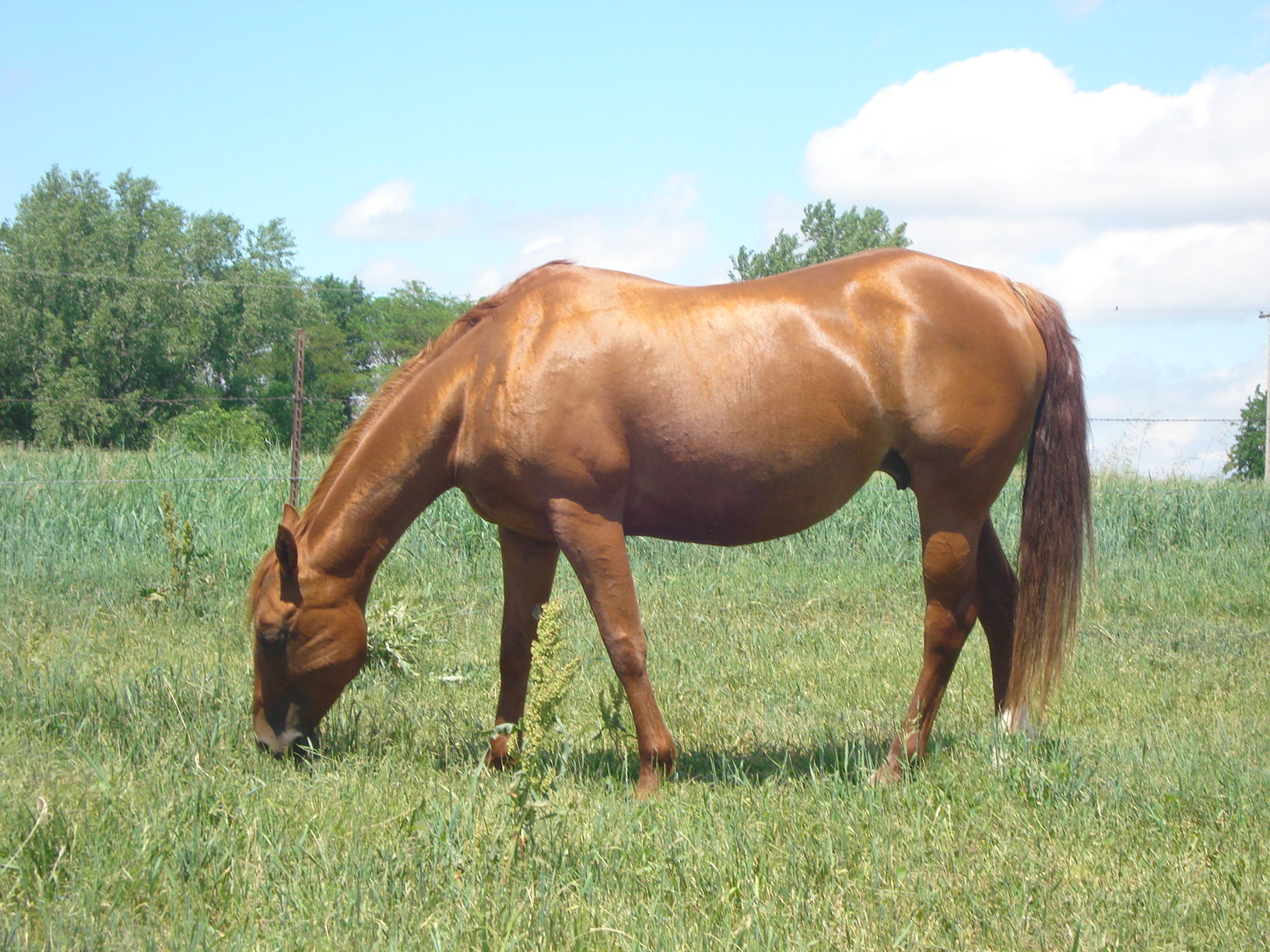 Sired by Little Blue Lynx ($46,000 NCHAA) out of Play with Freckles a Granddaughter of Smart Little Lena and Freckles Playboy. This is a petite headed great cow mare. She may not have a show record but you can't change the great bloodlines of this pedigree. Her bottom side goes three times to Leo, with Gay Jay by the great champion Rey Jay. Her 2013 gelding by "The Eye In The Sky" is in barrel training.
**Left open for 2019**
Offspring
2013 St. Patrick Oheala Youtube vidoe --- https://www.youtube.com/watch?v=2ifPGKogUfY


Charlie's Sassy Angel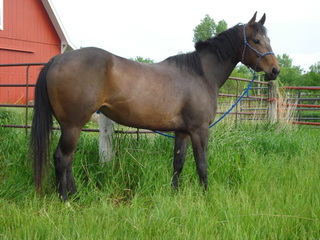 This mare is from the last colt crop of the great reiner and sire Gun Start. He sired 2 Reserve Champions at the NRHA Futurity. From about 110 colts he is a leading sire of reining money earners. He was the Junior Reining Champion of the 1983 Congress and placed 3rd at the World Show also in 1983. That 3rd place was the only time in 14 shows that he did not place 1st. This 2005 mare is out of the great AQHA Champion Miss Ellie Jon. "Sassy" had a brief show career as a yearling and was scheduled to get back in the show pen this year.
**Left open in 2019**
________________________________________________________
Arrow Command (SOLD)
http://www.allbreedpedigree.com/arrow+command

CONSIGNED TO PITZER SALE APRIL 27TH, 2019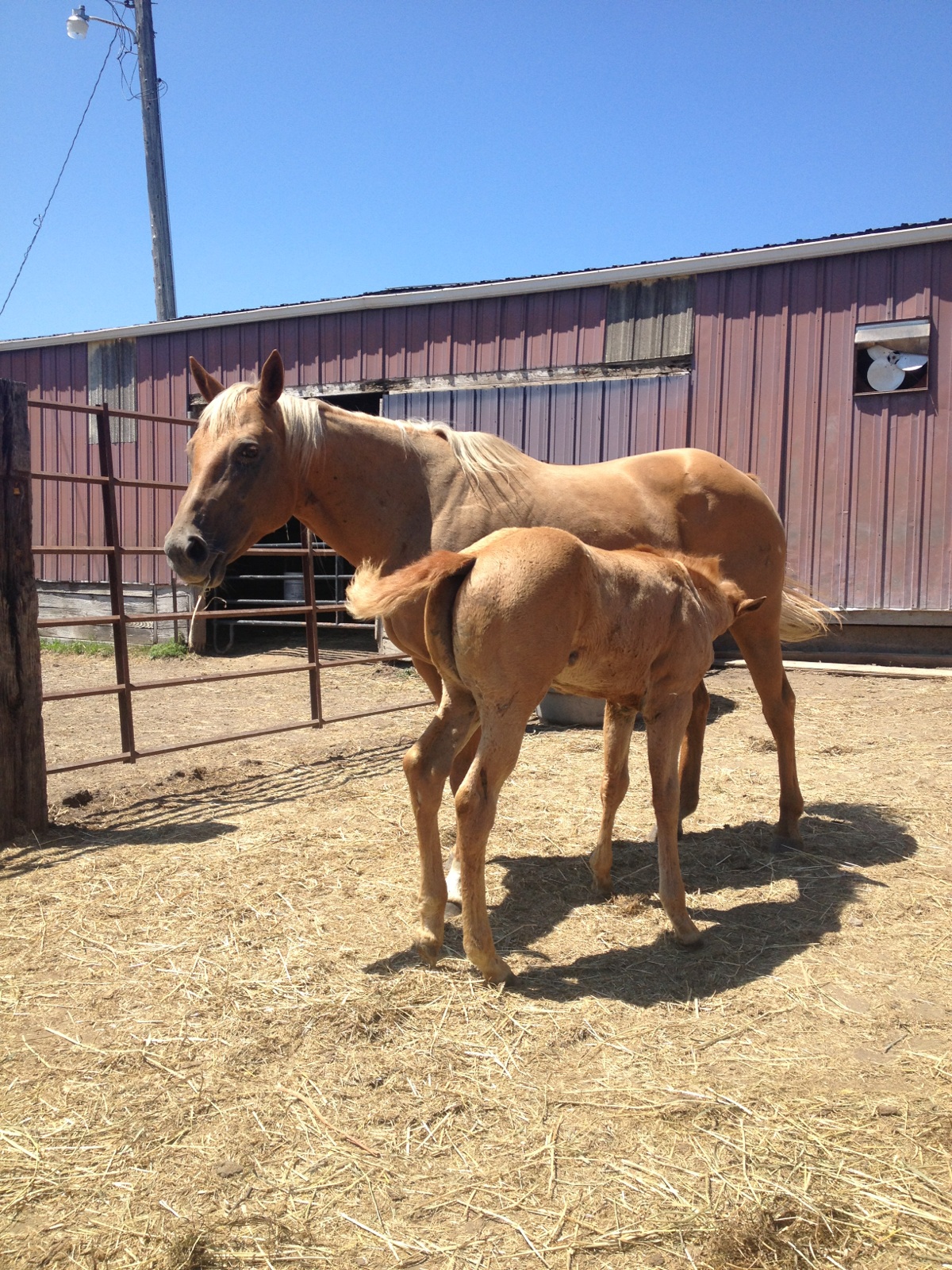 AC is a Granddaughter of Zan Parr Bar on the top side and on the bottom side a grandaughter of Fast Commander (SI - 70).

Sire
Zan Parr Arrow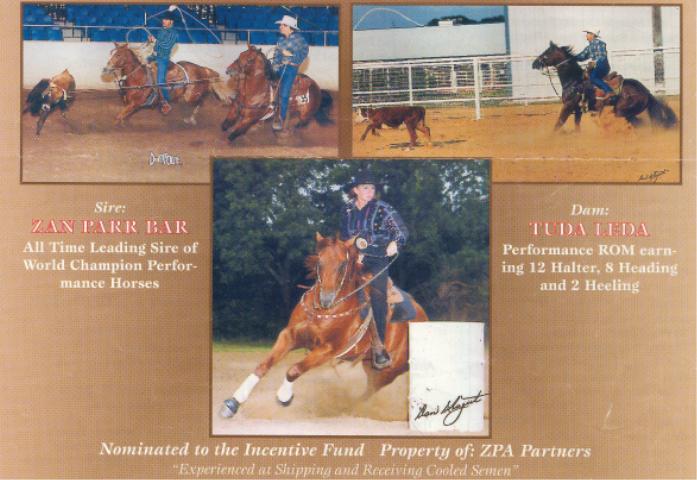 AQHA Points
Halter - 4
Dally HD - 29.5
Barrel Racing - 90
Tie Rope - 5.5
Dally HL - 31.5
Total Points - 156.5





 
St Sugar Doll

(SOLD)

(2009)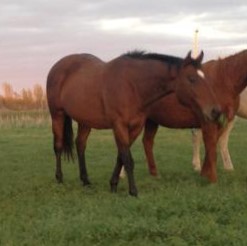 Her sire Sugars Smart Legacy is out of Shugar Cat (176 AQHA point earner in 6 events)whose sire was Sugar Bars (
AQHA Race SI-95/AAA/ROM, $3,164,AQHA Show H-2/P-0). And also has Smart Chic Olena (NRHA Hall of Fame, NRHA 10+ million dollar sire, NRCHA Million dollar sire,Earner of $167,471 in cutting, reining & cowhorse events, + 65 AQHA points)
Her Dam Sainted Doll was double bred Three Bars. One of the last own daughters of St. Bar, AQHA Champion, SI-100, by Three Bars. Sainted Doll was 48% Three Bars in her first three generations. St Sugar Doll goes 7 times to Three Bars.
Royal Nikki Chick (2000)
(Sold)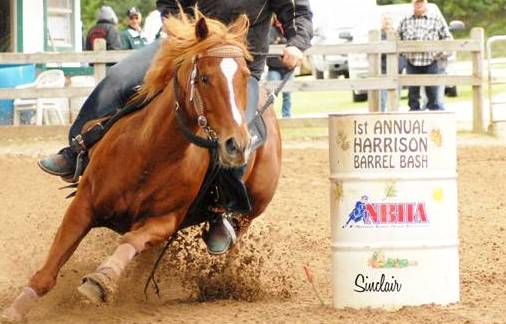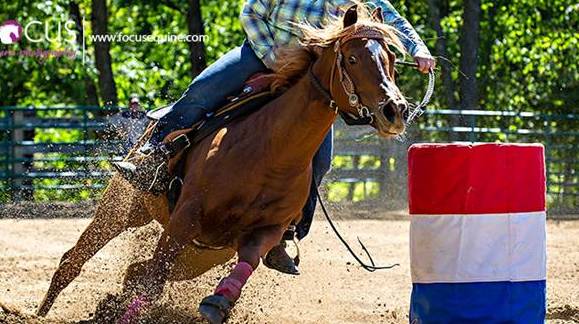 Royal Nikki Chick herself has her ROM in Barrels and Poles.
Her Sire Royal Smash is out of Easily Smashed SI-99 ($326,060 won on the track) by Easy Jet SI-100 (Hall of Fame and won $445,723 on the track) and his Dam Buauty Class SI-88 (won $3,131 on the track) is out of Royal Charge SI-95.
Her Dam Foxy Nikki Bailey is a own daughter of Pacific Bailey SI-100 (won $15,073 on the track,
AQHA Show H-24, AQHA Champion
Won:
Kansas Bred Futurity,
Ozark QHA Futurity
2nd:
Missouri Futurity,
Magic Empire Fall Futurity. She also goes back to Three Chicks who by Three Bars (
$20,840.
Won: Speed Handicap
The leading sire of racing Quarter Horses for many years. American Quarter Horse Hall of Fame 1989)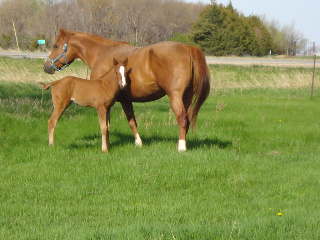 This 2004 mare is a granddaughter of the immortal Sugar Bars. I raised her mother who was a granddaughter of the great World Champion Zan Parr Bar and S-100 AQHA Champion Magnolia Bar. Streak of Summer was the Reserve Hi Point Halter Mare of 1982. Hard to find fault in these bloodlines. She was line bred to Sugars Smart Legacy for 2009, and produced a great filly. There is another one on the way for 2010. Congratulations to Rita Pierce